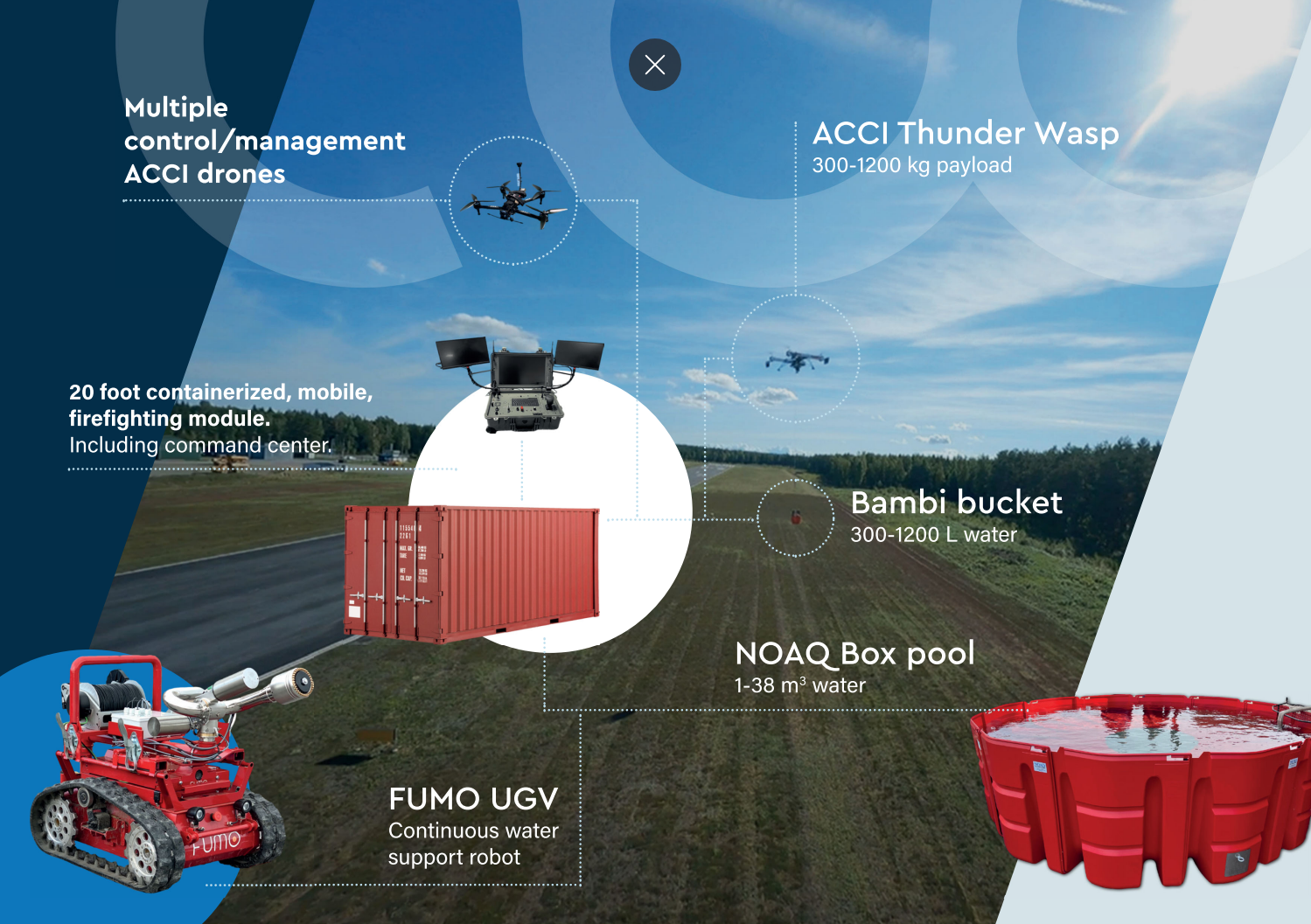 New mobile firefighting concept
ACC Innovation attenteded UAS Forum Sweden 2022, where we presented and demonstrated a new concept of mobile firefighting. At the heart, is a 20 foot container which tripples as storage, workshop and command center. Inside you'll find the products below, working seamlessly to efficiently combat any wildfire. You can download the full brochure here.

The concept consists of 6 key products:
- Thunder Wasp TS
- Bambi Bucket
- FUMO UGV
- NOAQ Box pool
- ACCI e-drones
- 20 foot containerized command center

With this concept, the future of mobile firefighting can be completely unmanned close to the fires, which reduces the risk of human causualties. It is also a very well suited application for automation, further increasing efficiency.

Contact us if you would like to know more, or want a live demonstration.